About Us
"A Valley View B&B" is truly a product of a lifelong love of this property and the surrounding area. Your hostess "Jacqueline Wojtowich" came to this property as a young bride many, many years ago. She fell in love with the property at first sight reminding her so much of Somerset, England the county of her birth. Much of South Western Ontario is quite flat but this small area around St. Mary's, Ontario has gently rolling hills, rivers and wooded areas. Slowly the fifty five acre country property took on a park like appearance as Jacqueline with her English love of gardens planted flowers, bushes, trees and woodland. Over the years dense evergreen woods have grown tall on two sides of the property, much wildlife and deer frequent the hay fields and woodland. A blue heron and beaver can be glimpsed on the river.
What a wonderful place - we really enjoyed our stay. It was very relaxing and a perfect location to do day trips. The accommodations were great - thank you for all the good food - the unit was well equipped. It was nice to meet you! 
~ Dolores & Bob, Cornwall, Prince Edward Island.
In the late nineties Jacqueline and her husband built a ground floor apartment suite for Jacqueline's mother. It served its purpose admirably for many years but eventually mother moved to a retirement home and the apartment suite became empty.
In 2003 Jacqueline and her husband opened the apartment suite to the public as "A Valley View B&B". Their first guests were on August 13th. 2003, an auspicious date as it turned out to be the biggest "blackout" in Ontario history! Despite the inconvenience of candle light etc.. the guests commented they were happier at the B&B than they would be at home and still enjoyed their stay immensely.
Since then the guests have enjoyed the beauty and serenity that Jacqueline loves to share. So many of the guests comment that "you have thought of everything", well Jacqueline will certainly try to anticipate your every wish. Allowing you privacy yet being there to help at any time.
Jacqueline is also a professional artist and art instructor. The short twenty minute drive to London or Stratford is ideal as she teaches in both communities. For many years you could have met her at "Stratford Art in the Park" of which she was a faithful member for over 25 years. Semi retired now she still enjoys passing on her knowledge and still paints if at a lesser intensity. You will find her original paintings hanging on the walls of your "home away from home" for your private pleasure.
Jacqueline herself loves travel and in years gone by has toured many countries of the world, Britain, Holland, France, Spain, Portugal, Switzerland, Italy, Greece, Egypt, Morocco, Turkey, India, China and Africa. Should and only if you wish she will be happy to share her travels with you as well.
Jacqueline would love to share her beautiful property with you on your next visit to Stratford and area. Till then adieu.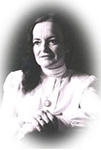 Your hostess, Jacqui is a professional artist who teaches art classes in drawing, watercolours and oils for the cities of London, Stratford and the town of St. Mary's. Jacqui would be most pleased to share her delightful expertise with you, during your stay at Valley View B&B by offering a 'free' one hour art lesson. Free lessons are offered Monday, Tuesday, Thursday and Friday during the months of June, July and August, and can be arranged upon request during other times of the year.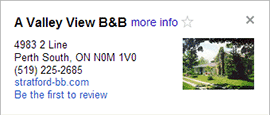 Valley View B&B is located 20 minutes from the edge of Stratford, 25 minutes to the theatres, 20 minutes to the edge of London and 40 minutes to the Lake Huron beaches. Now that's location!