Contact & Bookings
*Note: Two Night Minimum Required.
Check Availability
Call to book your B&B accommodation today!
Telephone: (519) 225-2685 Email: info@stratford-bb.com

What a treat! Surrounded by wonderful nature, flowers, eating breakfast while watching the birds and squirrels eat theirs, the hikes and the very educational art lesson - we couldn't have asked for more. Thank you so much for your hospitality and warmth.
Tina & Norman, Montreal, Que.
VALLEY VIEW B&B ACCOMMODATION STRATFORD
Enjoy perfectly pampered privacy, and beautiful extensive grounds with woodland and river trails. Be at one with each other and the beauty of nature and yet a short drive to the theatre or London night life.
A private, enchanting hideaway for your romantic getaway or honeymoon. Just you two!
Map & Directions to A Valley View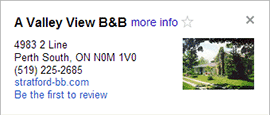 ValleyView Bed and Breakfast is just a hop, skip and a 20 minute jump from both Stratford and London.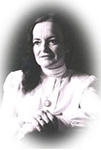 Your hostess, Jacqui is a professional artist who teaches art classes in drawing, watercolours and oils for the cities of London, Stratford and the town of St. Mary's. Jacqui would be most pleased to share her delightful expertise with you, during your stay at Valley View B&B by offering a 'free' one hour art lesson. Free lessons are offered Monday, Tuesday, Thursday and Friday during the months of June, July and August, and can be arranged upon request during other times of the year.